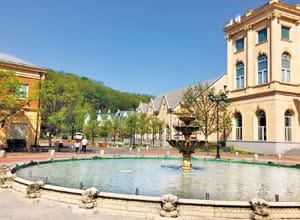 Advanced nation of English education in Asia, Korea to create English Village Paju Camp Stepping into Paju English village where spreads out landscape reminiscent of Europe and it is also the Asia's largest English theme park, children from Japan, France, Russia, China, Thailand including South Korea…all over the world come to learn English.
Equipped with not an only concert hall, restaurant, cafeteria, and gymnasium, but also a number of substantial commercial facilities such as the Market Street that you can enjoy yourself shopping. Paju English Village is six times as large as Tokyo Dome, and its maximum occupancy is 750 people.
, Classes at Paju English Village are unique and differentiated enough that children learn practical English through cooking, drama, and manual training as well as study toward the desk; in addition, The Paju utilize other full-scale facilities such as theater, police station, post office, a bank in English village for English classes.
Furthermore, Teachers of Paju English village are, Western natives and English bilingual Korean who have extensive experience.
GCS Education has partnered with Paju English village in South Korea, and as the first agent in Japan, we introduce English learning students and students and to learn English, dispatch of English education professionals.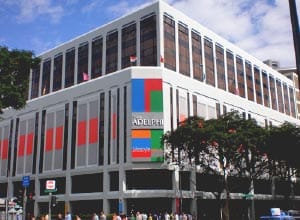 Learn English and global business in an international environment in Asia.
As the center of economic and financial trade in the southeast Asia, Singapore is a hub connected with the Middle East, Europe and Oceania.
English school United Language Centre (ULC) is located at the center of the city, provides English lessons for children to adults, tailored to wide range age and level in small number classrooms. ULC's place is one of the best locations that you will enjoy a fantastic view of the Marina Bay Sands and the Merlion from the classroom window.
GCS Education supports a customer who would like to study English and learn the global business in Singapore with a strong partnership with ULC.